Our Story
Stroven is an independent developer and manufacturer of high-quality men's fragrances and grooming products, with 10% of all profits supporting British veterans and men's mental health and suicide prevention charities in the UK.
Taking the time to look after our appearance can make a huge difference in how we feel about ourselves, so let's make that easier. If you smell good, you feel good. And when you're using Stroven in your daily routine, you feel even better knowing that you're actively supporting some of the most vital mental health services in the UK.
As well as providing excellent products that rival big-name brands, we want Stroven to become a community that opens positive communication around men's mental health. 75% of all suicides in the UK are men. Our social channels, newsletters and blogs are a safe space for sharing real-life experiences of mental health, as well as tips and tricks for developing healthy coping mechanisms and a positive attitude towards dealing with anxiety, depression, PTSD and whatever else life throws at us.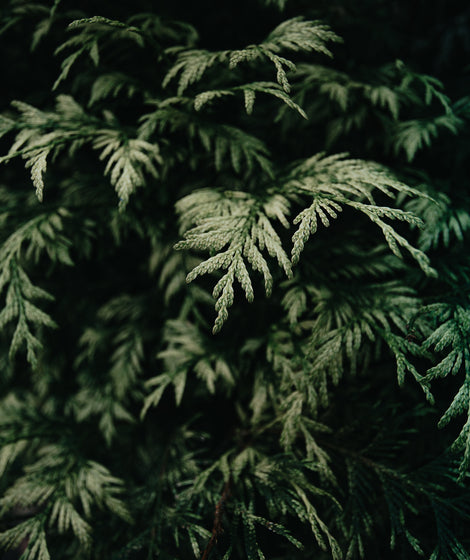 Developed to support
your wellbeing

The essential oils used in our formulas have been specially selected for their ability to actively support mental wellbeing.

We've worked closely with cosmetic scientists, and taken inspiration from traditional aromatherapy practises to create innovative scent profiles that truly envelop the senses, whilst being scientifically proven to help alleviate the symptoms of anxiety and depression.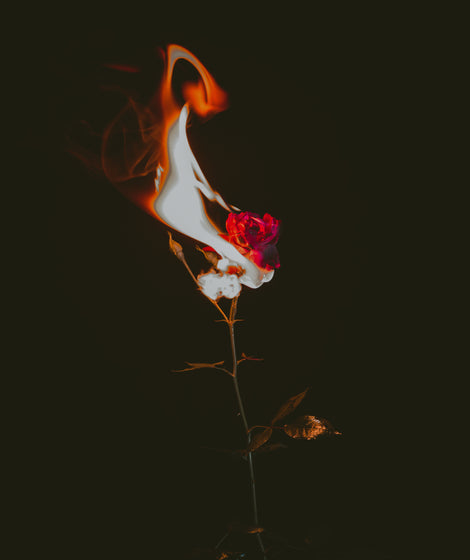 Affordable luxury,
hand-blended in Scotland
Despite being made using high quality natural ingredients, we want to ensure that Stroven products are accessible to everyone.

It's our belief that luxury products don't have to come with a luxury price tag. We blend, bottle, label and ship everything ourselves from our little lab in the north of Scotland, helping keep our costs down. As a result, Stroven products provide an affordable option for anyone wanting to boost their wellbeing through quality grooming products.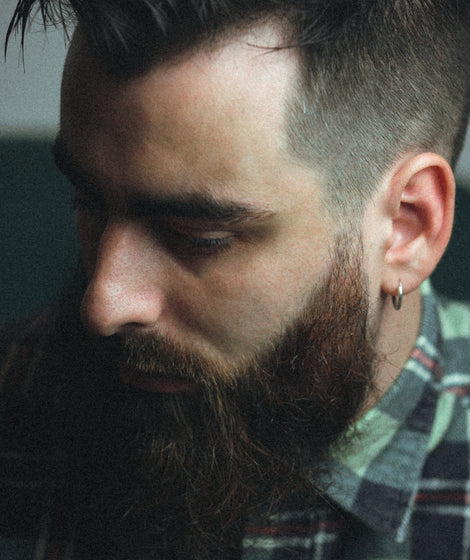 Actively supporting
men's mental health
Taking the time to look after our appearance can make a huge difference in how we feel about ourselves, so let's make that easier. If you smell good, you feel good. And when you're using Stroven in your daily routine, you feel even better knowing that you're actively supporting some of the most vital mental health services in the UK.
10% of all Stroven's profits go towards supporting a variety of charities across the UK including:
- CALM
- Veterans UK
- Andy's Man Club
- MIND
- CombatStress
About Us
Keep reading if you want to learn more about our individual stories of what drove us to found Stroven. Be warned, it makes for uncomfortable reading at the best of times, but we want to practise what we preach.
We don't believe that anyone should hold back from telling their story for fear of making people feel uncomfortable, because openness and honesty is the first step towards improving our modern mental health crisis.
Trigger warning: addiction, mental illness, suicide
Steve's Story
When my marriage fell apart in Spring 2021, my life was turned upside down. I was forced to give up my house, my beloved dogs, and deal with the heartbreak all whilst being expected to carry on with life as normal. The consequent depression hit me like a tonne of bricks, and I found myself turning to unhealthy coping mechanisms and shutting myself off from the support I desperately needed. With the help of some amazing charities, alongside the unwavering support from family and friends, I was able to start getting my life back on track.
As part of rebuilding my life, I knew I wanted to start running my own business, and support mental health charities in the process. I am still today a serving member of the Royal Air Force, and supporting veterans and the wellbeing of serving military personnel is important to me. I had run small operation side-gigs when I was first deployed in Cyprus, and I enjoyed having something to focus on outside of work that still felt productive, allowed me to earn money and build a network of clients. This was something I wanted to recreate, but scalable. I wanted whatever I did next to be big, a household name. Big enough to allow me to retire early and spend time with the family I hope to build one day.
When the idea of men's fragrances and grooming products came up, it didn't take long to see the potential. Taking pride in my appearance, especially when it comes to my ridiculous ginger beard, this felt like something I could really believe in and put my heart and soul into. Stroven was born! The amount of work it has taken to get here has been insane, and I'll never underestimate the sleepless nights and anxiety that comes with creating a strong, passionate brand from a kitchen table.
Taz's Story
During the summer of 2021, I jumped at the opportunity to partner with Steve in building a company that had more than just products to offer, but a strong message and the chance to offer financial support to a range of amazing charities that deal with men's mental health support and suicide prevention on a daily basis.
I am a professional cosmetic formulator and have worked with international brands developing a wide range of skincare, self-care and grooming products for a number of years. I felt there was a real opportunity to develop a range of products designed for men, that were high-quality, scientifically researched, made with love, care and attention and with a strong message at the core.
I then lost my husband to suicide in October 2021. An RAF veteran, he had been struggling with unresolved trauma, alcoholism, and severe depression for a number of years. A number of years during which I was his carer, trying desperately to get him access to, and to engage in, the support he urgently needed. It was every woman's worst nightmare when the police knocked on my door. During my time as his wife and carer, I developed a staunch militantism for men's mental health, particularly for serving members of the armed forces. I saw countless men around me struggling silently with their mental health, refusing to seek help for fear of the social stigma and career stagnation. This strong desire for activism has only increased with my husband's passing, and I am more driven than ever to help Stroven become a household name that encourages men to look after themselves both physically and emotionally.
FAQ's
Q. Are Stroven Eau de Parfums dupes for designer fragrances?

Absolutely not. Every Stroven fragrance has been lovingly and painstakingly developed from scratch using blends of pure essential oils and perfume oils. We've been inspired by a range of luxury fragrances, but our scents are uniquely our own.

Q. Are Stroven products vegan?

Yup.

Q. How long do Stroven fragrances last?

Our Eau de Parfums contain a high concentration of fragrance oils, and as a result can last well over 16 hours with just a single application.

Q. Is Stroven Shave + Beard Oil suitable for sensitive skin?

Generally speaking, yes. If you have a known allergy to a particular fragrance allergen, make sure you read the ingredients list on each product page before purchasing.